About five years ago as my friends and I were about to graduate college, one of my friends decided not to enter the WORK force after all of our hard work to earn degrees as Mechanical Engineers, but to enlist in the ARMED force[s].

About a week after graduation, he was on his way to boot camp.

Since then, I've gone from seeing him every day to maybe three or four times in the last five years.

He's been on several tours to some "not so nice" places like Afghanistan to gather intelligence as a member of our Special Forces. To give you an idea of the kind of person he and his compatriots are, here are the qualifications for such service according the the Army's website:


If you possess boundless ideas and creativity and you always think of new ways to organize and strategize, the Army wants to talk. Warfare today has new rules and calls for a different type of Soldier's new warrior.
You need to be mentally superior and creative, highly trained and physically tough. Alone and part of a team, you'll work in diverse conditions, act as a diplomat, get the job done in hostile situations and, at times, establish residence in a foreign country for months.
These Soldiers are part of the Army's Special Forces (SF)'the Army's most specialized experts in Unconventional Warfare.
The mental fortitude it takes a person just to make such a decision deserves the highest honor in itself, but I couldn't be more proud to say that he was recently awarded the
Bronze Star
for,
Serving in or with the military of the
United States
after
6 December
1941
, distinguished him- or herself by heroic or meritorious achievement or service, not involving participation in aerial flight, while engaged in an action against an enemy of the United States; while engaged in military operations involving conflict with an opposing foreign force; or while serving with friendly foreign forces engaged in an armed conflict against an opposing armed force in which the United States is not a belligerent party.

When awarded for bravery
(which it was in his case)
, it is the fourth-highest combat award of the U.S. Armed Forces and the 9th highest military award (including both combat and non -combat awards) in the order of precedence of U.S. military decorations. (Wikipedia)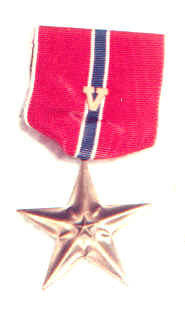 He'll be upset that I called attention to this since he's a modest guy, and to put it as the day he told me about it, it was, "Just another day on the job."
Wow.
He's in town this weekend, so I'm heading out to buy him a few rounds as the most minimal of ways to say "Thank you" so I'm going to have to end my post tonight here by saying "Thanks and Congratulations" to my good friend and to encourage everyone reading this to remember our friends, family members, and the Service men or women you see in uniform at the airport whom you don't even know by simply thanking them for the sacrifices they make every day as we enjoy our everyday freedoms here at home to let them know we love them and appreciate their valor in simply enlisting, Bronze Star or no Bronze star.
Having said that, I will continue to keep the ball rolling by giving a special thanks to our own Jay Rogers for his service in the Marine Corps prior to making another bold decision to start his own company we now call Local Motors. If you don't have someone in mind to send that thanks to, drop Jay an
email
.
We salute YOU ALL!